Product Tips and Care
We want you to enjoy your jewellery for a long time! The following tips will help you to extend your Magnetix Wellness experience.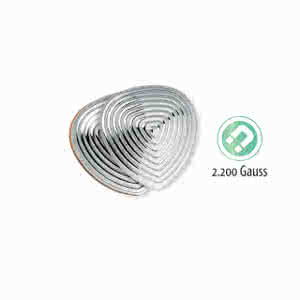 Our magnets
We use one or more neodymium magnets of approximately 1,200 to 2,200 Gauss for our jewellery. These magnets are characterized by their strength and durability.

General information:
Neodymium magnets lose 1% of their magnetic power in 100 years.
Avoid extreme cold and heat.

Important note: Pregnant women and people who have a pacemaker should discuss with their doctor beforehand, whether they can wear magnetic jewelry. Please note that magnets can damage credit and other magnetic cards. Keep the cards separate from magnetic jewelry and magnetic accessories.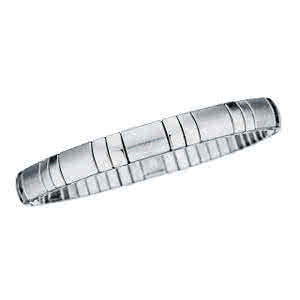 Stainless steel
Our jewellery consists mainly high-quality stainless steel. The material is very resistant and allergy-free. Since stainless steel does not rust, you can use water or a mild soap solution. Finally dry the jewel with a soft cloth thoroughly.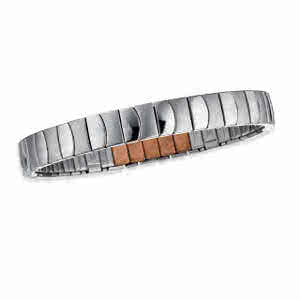 Copper
While carrying copper bracelets or copper accessories your skin can dye slightly green. That is a natural skin reaction. The discoloration can easily be cleaned with water and soap or some lemon juice.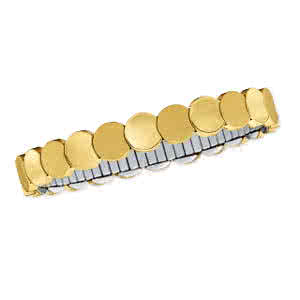 Gliding / gold-colored ion plating
Our gilt / ion-plated pieces of jewellery are very tough. But for cleaning please use only mild washing lotions and special gold-cleansing cloths or softy cleansing cloths. That guarantees a lasting shine. Please do not wear the jewellery, if you work with chlorine or bleaching. Also you should not carry the jewellery while swimming or leave in a bathroom or other humid place. The high air humidity can cause a natural oxidation of the metal in your piece of jewellery.
Magnetix Tip: Put your piece of gilt / ion-plated jewellery in a drawer or a box and add a piece of aluminum foil and a piece of chalk. The chalk binds the hydrogen sulfide in the air. Hydrogen sulfide are the main cause for oxidation.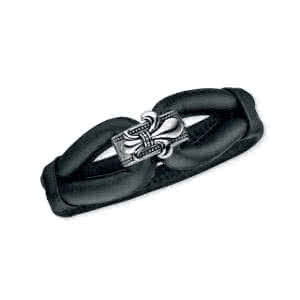 Leather
Once your leather bracelet becomes wet, you can simply dry it in the air. Please, never put your leather jewellery on a heater or in the sun, as this makes leather hard and fragile. In wet state the leather jewellery should not be stowed away in a drawer or casket, since otherwise a disagreeable odor could occur. Sweat residue can be removed with a humid cloth. Stronger soiling can be cleaned with a mild soap solution. For leather care you can use a drop of olive oil or body lotion after cleaning.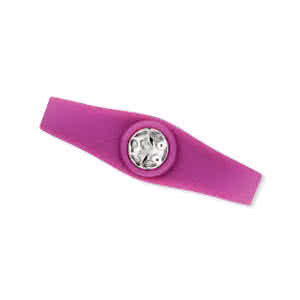 Rubber / Silicones
Rubber and silicone is elastic, tear-proof and easy-care. Please, put the jewellery not on a heater or in the sun. Moreover avoid the contact with detergents. The jewellery could become fragile or loses its colour and litheness.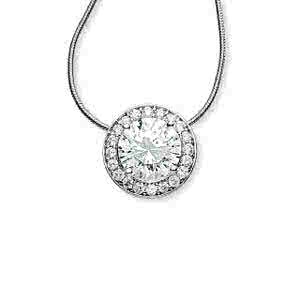 Zirconia-Stones
Zirkonia stones look like real diamonds. For cleaning please us a polishing cloth. You can also dip the stones very shortly into a mild soap solution. Afterwards use clear water to wash up and dry well. Please, avoid pushes or friction in hard surfaces, because the stones can be damaged or can break out. Jewellery with Zirkonia to stones should not come in contact with chemical cleaners. Please do not use toothpaste for cleaning.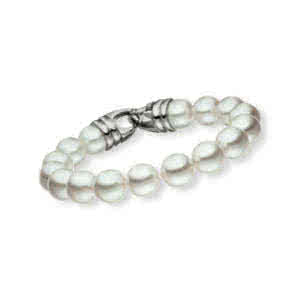 Pearls
Please, put on your pearls, after you have put on your clothes on. Pearl-occupied pieces of jewellery should be stored lying flat to avoid an expansion. Do not use an ultrasound scanner for cleaning. Also please do not use any chemical cleaning agents, which contain ammonia or bleach, since this affects the shine of the pearls. Avoid extreme heat or dryness, because pearls can break then.
General Tips:
Our magnetic jewellery does not require any elaborate care. Do not use acid detergents. Occasionally you can wash the magnetic jewellery with light soap detergent. Rinse the magnetic jewellery thoroughly with cold to lukewarm water and dry with a soft cloth.
Pull the Flexi bracelets slightly apart and clean the gaps with a soft brush.
Clean stud earrings regularly with pads dipped in hypoallergenic alcohol or disinfectant.
Allow perfume, creams & lotions etc. to dry/be absorbed before you put on your jewellery.
Always take off your jewellery before going to bed, showering or bathing. (The negative ion jewellery made of silicone is excluded from this. This is suitable for previously described activities.).
Jewellery is best stored carefully in a jewellery roll or box. Alternatively, it may be wrapped in a soft cloth.


A guarantee of 2 years applies to all material defects, but not to handling faults. (In the event of any material defects, please send the item with a copy of the receipt to you consultant.).